Register in advance for this meetup via Zoom: https://zoom.us/meeting/register/tJ0qdeytpjktE92HyunitFkE0AKnjnjuqA7i
After registering, you will receive a confirmation email containing information about joining the meeting.
The US census "Metro Area-to-Metro Area Migration Flows" dataset gives a detailed look at how people are moving throughout the country. In this talk, we'll create an interactive, user-friendly visual representation of this data using the Svelte web development framework and the Leaflet mapping library.
Helpful previous knowledge:
Basic web dev tasks such as cloning a Git repository, using npm, etc.
Some knowledge of Svelte helps, but I'll make the talk friendly for those who haven't used it before.
A passing familiarity with simple JS data processing functions (filter, map, reduce, etc.) will be useful here.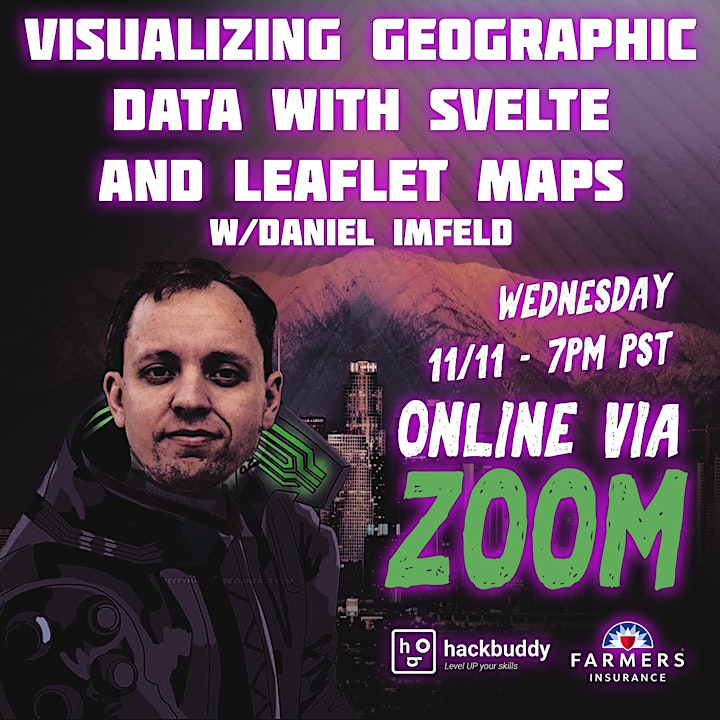 About the Presenter:
Having started his career in embedded software at Green Hills Software and Arista Networks, Daniel Imfield now enjoys the ups and downs of startup life. In 2014 he co-founded Carevoyance, a tool that helps healthcare sales teams to visualize and report on medical data. There he creates new ways to analyze and look at data, develops tools to efficiently process large datasets, and works on the web applications that make up the product.
Daniel can be found on Twitter at @dimfeld and writes on various software-related topics at https://imfeld.dev.
____________
This ONLINE event is hosted by Farmers Insurance an American insurer group of automobiles, homes and small businesses and also provides other insurance and financial services products. Farmers is hiring! Visit https://farmers.com/careers to get started!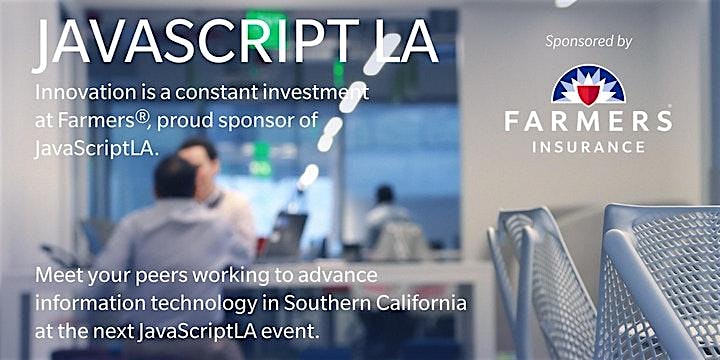 Stuck at Home?
MASTER ES6 WITH US.
Learn the new industry standard of coding in Javascript.
Six hours of video content!
Improve yourself while under lockdown!