Register in advance for this meeting:
https://zoom.us/meeting/register/tJIuduispjMiG9L-j4yLbDXaTJSEiykc5cvk
After registering, you will receive a confirmation email containing information about joining the meeting.
How the Modules in JavaScript were in the Past and what we use now. In JavaScript, the word "modules" refers to small units of independent, reusable code. They are the foundation of many JavaScript design patterns and are critically necessary when building any non-trivial JavaScript-based application. One or more related modules may be organized into a JavaScript package.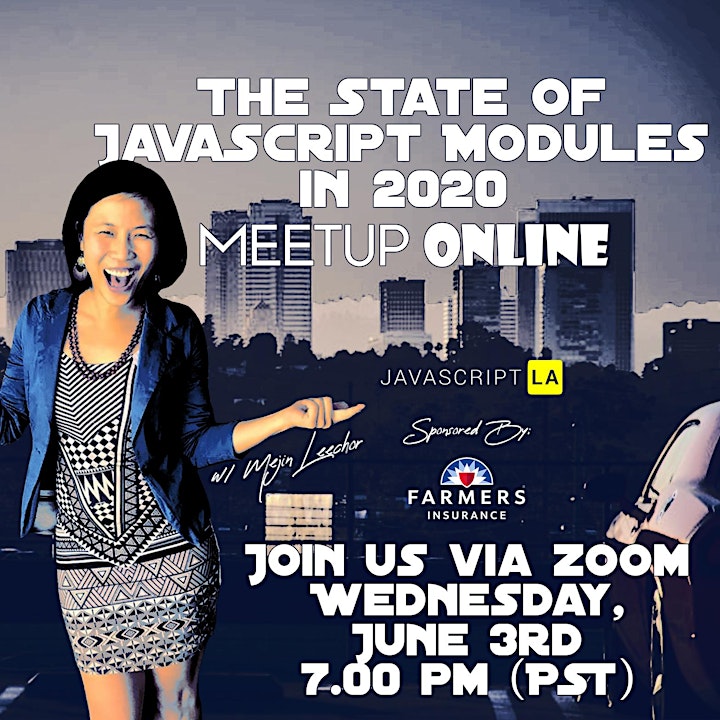 About the Presenter:
Mejin Leechor is a software developer and consultant for VMware Pivotal Labs, where she works with enterprise clients to build modern apps for the web. She works on teams that practice extreme programming (XP), agile software development, and experimentation. She views software development as a human endeavor and strives to write code that is simple, expressive, and trustworthy. Aside from programming, her stay-at-home activities include vegetarian cooking and yoga classes on Zoom.
——
This ONLINE event is hosted by Farmers Insurance Group, an American insurer group of automobiles, homes and small businesses and also provides other insurance and financial services products. Farmers Insurance has more than 48,000 exclusive and independent agents and approximately 21,000 employees.
This meet will be hosted via Zoom and is scheduled for Wednesday 06/03 at 7pm PST.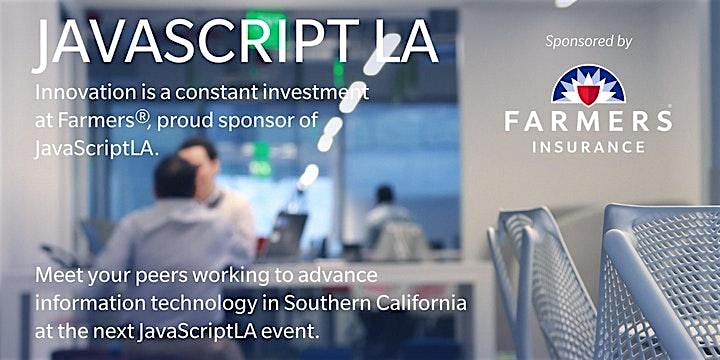 For more details on us, visit: https://javascriptla.net, especially for links to our chat channels on Slack/Discord, and be sure to follow us on all social media including YouTube.com/JavaScriptLA!