Register in advance for this meetup via Zoom:
https://us06web.zoom.us/meeting/register/tZMvc-CvpzwpGtd4cvYa073ZUFbN1pq6XsST
After registering, you will receive a confirmation email containing information about joining the meeting.
In this talk we will discuss how Component Testing works in Cypress, and create a web page using a component first, test-driven approach that will show multiple levels of component testing and the choices we might have at each level, to avoid both over- and under-testing.
Mark'll introduce the basics without assuming much testing experience, but also skip ahead to some FAQs around more advanced situations, and talk about how component testing fits in alongside other kinds of tests you might be doing.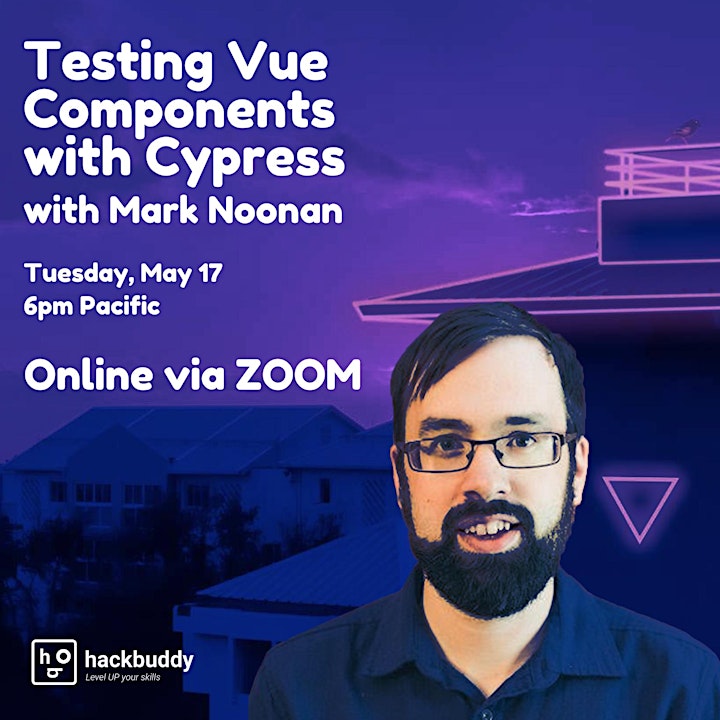 About the Presenter:
Mark Noonan is a senior engineer on the Component Testing team at Cypress.io, and a co-organizer at Code for Atlanta. He also works as a program developer for People Making Progress, an Atlanta-based nonprofit serving adults with developmental disabilities at home, work, and in the community.
Stuck at Home?
MASTER ES6 WITH US.
Learn the new industry standard of coding in Javascript.
Six hours of video content!
Improve yourself while under lockdown!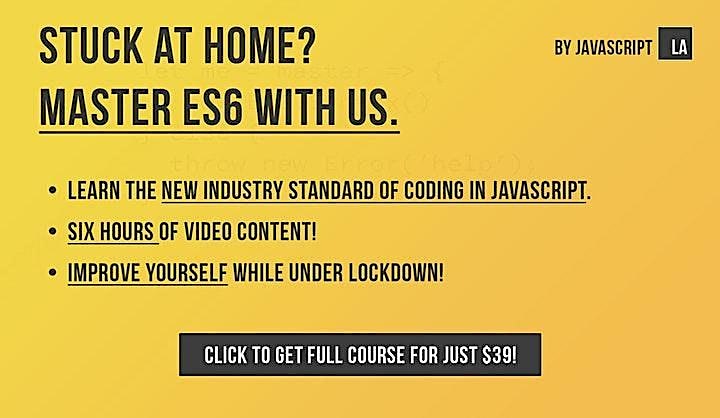 GET THE FULL COURSE FOR JUST $39!
https://www.udemy.com/course/guide-to-es6-syntax-in-javascript/