Register in advance for this meetup via this link: 
After registering, you will receive a confirmation email containing information about joining the meeting.
Splitting up a monolith into microservices is a challenging problem because you don't want to end up with a distributed monolith. As we approached this problem, we applied several strategies including domain driven design and thinking about vertical layers.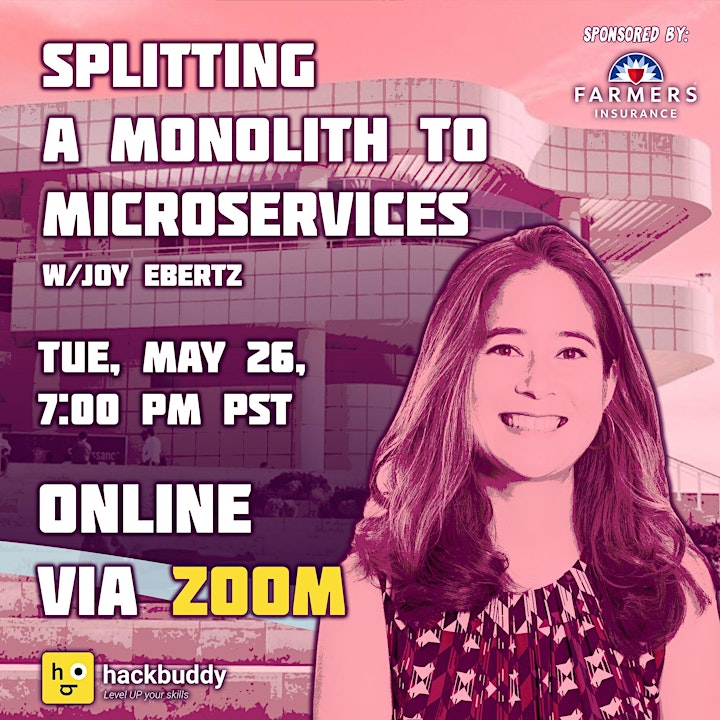 About the Presenter:
Joy Ebertz is a Senior Staff Software Engineer at Split.io, focusing primarily on backend. Prior to Split, she worked at Box, where she tried her hand at management for a short while before transitioning back to an individual contributor role. She also has experience at a tiny startup and at Microsoft. In addition to designing software and writing a lot of code, she also maintains a blog: https://medium.com/@jkebertz. In her free time, she does a lot of traveling, reading and running ridiculously long distances (mostly on trails).
——
This ONLINE event is hosted by Farmers Insurance Group, an American insurer group of automobiles, homes and small businesses and also provides other insurance and financial services products. Farmers Insurance has more than 48,000 exclusive and independent agents and approximately 21,000 employees.
This meet will be hosted via Zoom and is scheduled for Tuesday 05/26 at 7pm PST.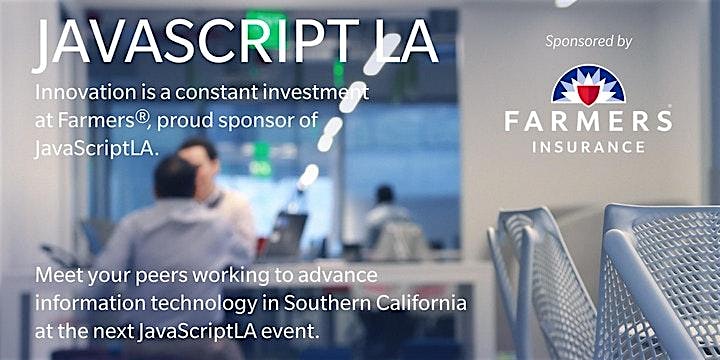 Stuck at Home?
MASTER ES6 WITH US.
Learn the new industry standard of coding in Javascript.
Six hours of video content!
Improve yourself while under lockdown!
GET THE FULL COURSE FOR JUST $39! https://hackbuddy.teachable.com/p/roadmap-to-es6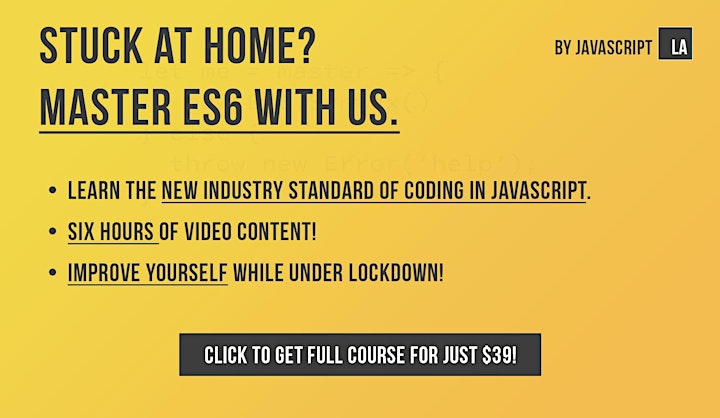 For more details on us, visit: https://javascriptla.net, especially for links to our chat channels on Slack/Discord, and be sure to follow us on all social media including YouTube.com/JavaScriptLA!