Register in advance for this meetup via Zoom:
https://us06web.zoom.us/meeting/register/tZYrf-qpqTMrG9Jl7EP6pBk0I16FL6P52csH
After registering, you will receive a confirmation email containing information about joining the meeting.
Automation testing can be a black box for engineers of all backgrounds, but proves to be the biggest sore spot for frontend JS developers. Between unit testing, component, integration, e2e, and more it can be hard and time consuming, making most teams opt to forgo testing all together. Understanding the key functions for your business, and the true purpose behind methods of testing can un-confuse the confusion.
This talk will help you come up with a comprehensive testing plan that can easily be maintained and prove its value.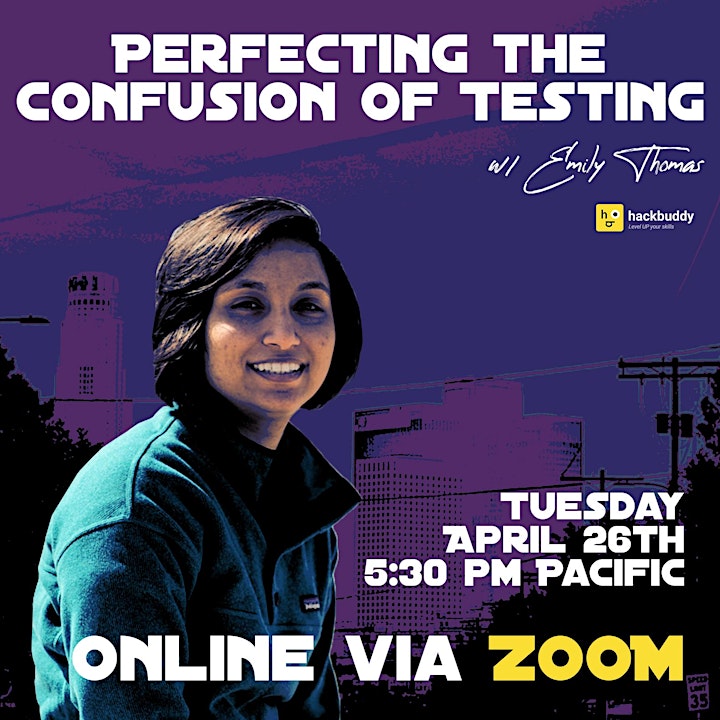 About the Presenter:
Emily Thomas is currently an Engineering Manager at Iterable, a cross-channel platform that powers unified customer experiences. She has focused her career on creating delightful customer experiences and highly performant sites using cutting-edge web technologies. She has recently made a pivot from being a high impact individual contributor to now leading and mentoring other engineers to find their sweet spot and push the boundaries of development.
Stuck at Home?
MASTER ES6 WITH US.
Learn the new industry standard of coding in Javascript.
Six hours of video content!
Improve yourself while under lockdown!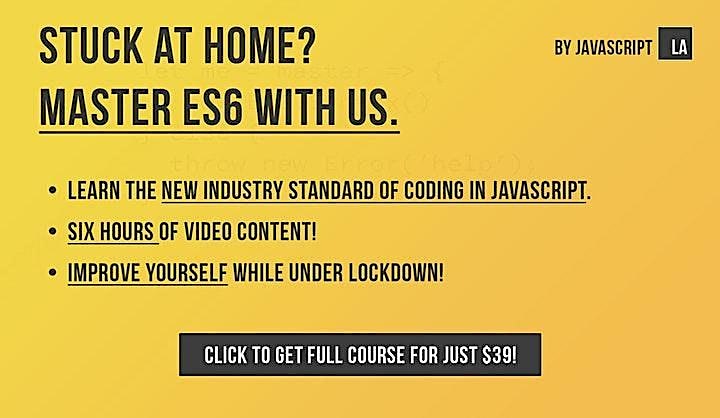 GET THE FULL COURSE FOR JUST $39!
https://www.udemy.com/course/guide-to-es6-syntax-in-javascript/