Register in advance for this meetup via Zoom:
https://us06web.zoom.us/meeting/register/tZ0sduqvqzsjGtQ0T1Q3XadMOysJkdxUd7cN
After registering, you will receive a confirmation email containing information about joining the meeting.
My name is Michelle and I'm a career transitioner whose currently a Software Engineer with 5+ years of experience in marketing and sales.
After 5+ years in marketing and sales, I decided to take a leap and took up a challenge to become a Software Engineer by graduating from Coding Dojo, a full stack immersive coding bootcamp that kick-started my tech career. In my tech career I've been a developer support engineer, Microsoft LEAP apprentice and now a software engineer with Microsoft.
I love learning/building something new every day. I wholeheartedly believe in making an impact, building relationships, and solving problems. Feel free to reach out, I'm always happy to chat about career transitioning, mentoring, tech, food (especially spicy food), Critical Role, and gaming.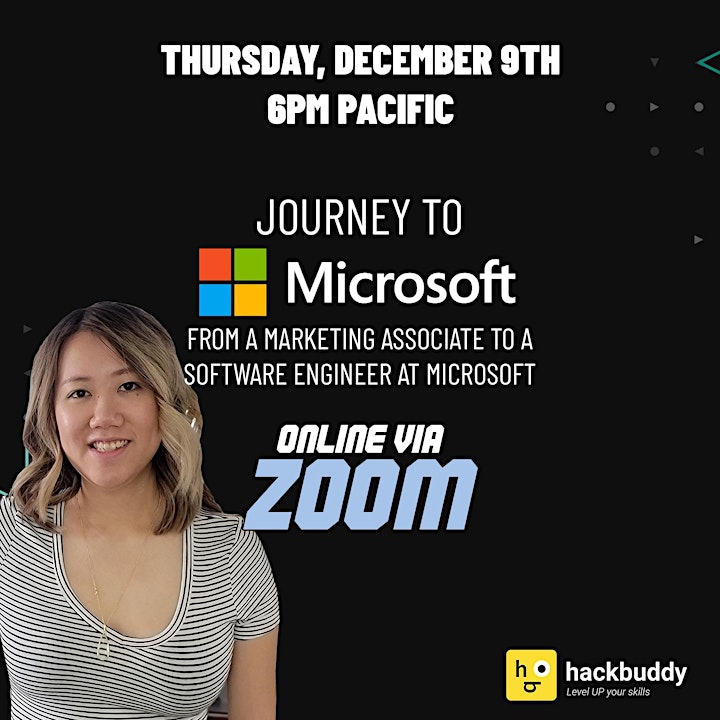 Stuck at Home?
MASTER ES6 WITH US.
Learn the new industry standard of coding in Javascript.
Six hours of video content!
Improve yourself while under lockdown!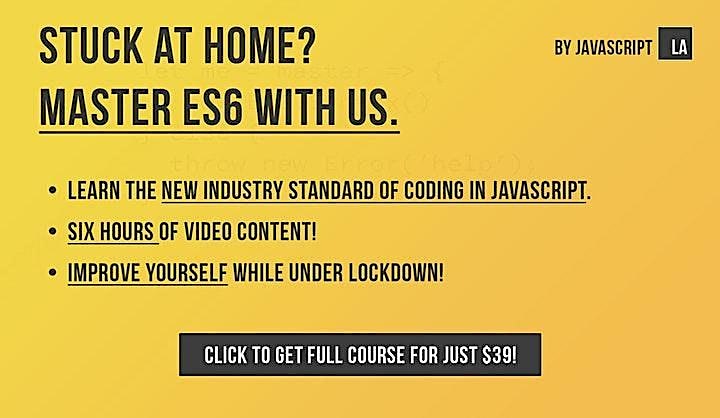 GET THE FULL COURSE FOR JUST $39!
https://www.udemy.com/course/guide-to-es6-syntax-in-javascript/