Register in advance for this meetup via Zoom: https://zoom.us/meeting/register/tJwtdOuqqDwtH9ANWItqsIEDlmsxlFJUhz-d
After registering, you will receive a confirmation email containing information about joining the meeting.
TypeScript! What is it? Why does it exist? What does -or doesn't- it add to JavaScript? This introductory presentation will guide you through the why and how to use this exciting new language.
We'll start with the fundamentals of "types" and a type checker, and show how they can surface problems in your code early on. We'll then expand that to showing how TypeScript gains a full understanding of the shapes of your objects and can help you in development with useful autocompletions and automated refactorings.TypeScript supports JSX and can correctly model the patterns used in React codebases.
In this talk, we will revisit how React and TypeScript work together. By using them together, we essentially build our UIs using a typed version of JavaScript and our guest speakers from Code Academy will walk us through some common use cases for React with TypeScript.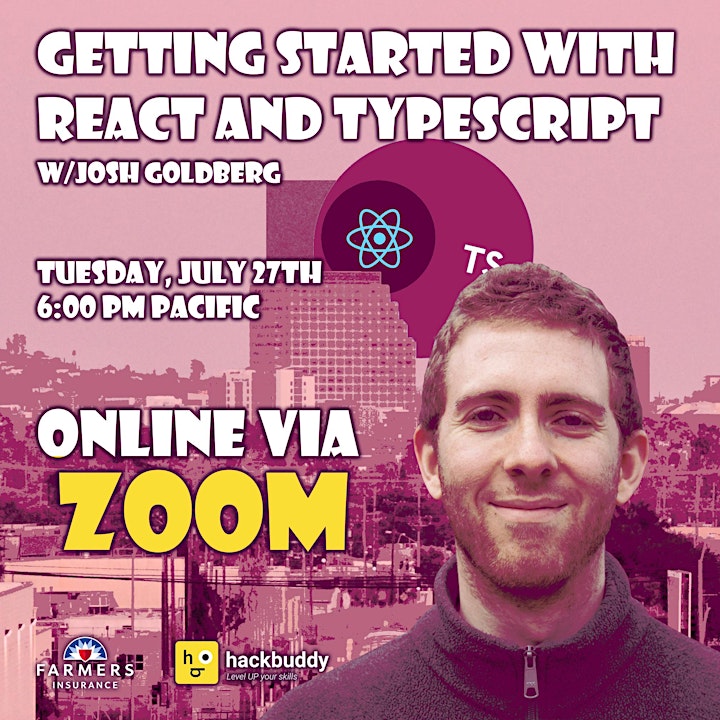 About the Presenter:
Josh Goldberg is a staff engineer on the Web Platform team at Codecademy, where he focuses on shared static analysis, building, testing, and accessibility tooling. Outside of work he contributes to TypeScript and other open source projects in its ecosystem, and is writing a Beginning TypeScript book for O'Reilly. He's passionate about open source and bringing accessible education to the masses in a sustainable way.
Connect with Josh:
Website: https://www.joshuakgoldberg.com/
Twitter: https://twitter.com/joshuakgoldberg
____________
This ONLINE event is hosted by Farmers Insurance Group, an American insurer group of automobiles, homes and small businesses and also provides other insurance and financial services products. Farmers Insurance has more than 48,000 exclusive and independent agents and approximately 21,000 employees.
Want a career at Farmers as a web developer or software engineer?
They are hiring!
Visit: https://farmers.com/careers for more info.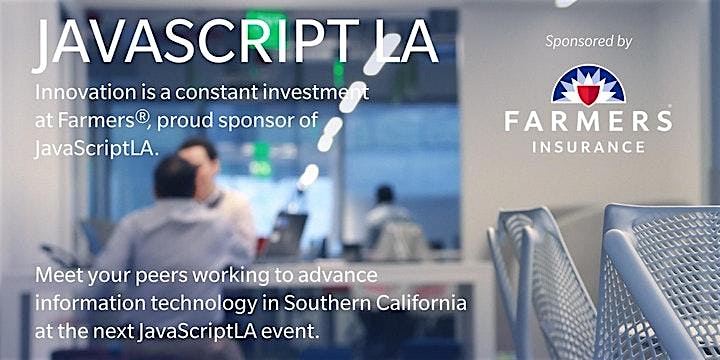 Stuck at Home?
MASTER ES6 WITH US.
Learn the new industry standard of coding in Javascript.
Six hours of video content!
Improve yourself while under lockdown!