Register in advance for this meetup via Zoom: https://zoom.us/meeting/register/tJEtduGqqz0tGdKhAhyFfnNU_-VRB_imFlFm
After registering, you will receive a confirmation email containing information about joining the meeting.
Impacted by the rapidly evolving Internet, application (app) environment for the enterprise is forced to change. Today, the app environment for the enterprise is quite different from just a few years ago.
Prior to the Internet era, enterprise workers use computer system designated by the company they work for. Back then, the Information Technology (IT) administrator was tasked to support corporate user, using computer systems owned by the company.
Today, bring your own device to work (BYOD) is quite common in the enterprise work place. Many technology workers use their own Laptop, tablet, Android and iPhone to use at work. Managing these devices is far more complex than the pre-Internet era.
Develop native apps for each of these different type of BYOD devices is costly and difficult to maintain. As the result, many enterprises choose to develop browser-based app (Web App), accessible from different type of BYOD devices via the browser.
Up until recently, JavaScript was the only programming language that can run in the browser and is one of the key technologies in developing enterprise web app.
For this event, we will take a look at JavaScript in the .NET web app environment.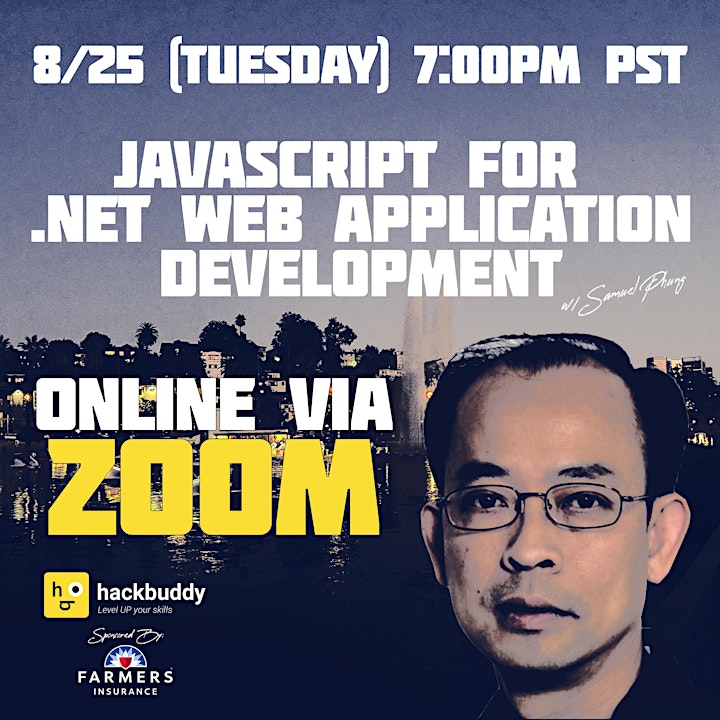 About the Presenter:
Samuel Phung worked in the technology field since the DOS era, has been through multiple technology transition, with mix of experiences in Windows Embedded, .NET, SQL, Azure, Cyber Security and IoT. Samuel actively engages in community activities, started the Embedded101.com community site in 2008 and help started the Socal Microsoft Azure User Group. As part of his involvement in the community, Microsoft awarded the Most Valuable Professional (MVP) recognition to Samuel 14 times, from 2005 to 2018.
____________
This ONLINE event is hosted by Farmers Insurance Group, an American insurer group of automobiles, homes and small businesses and also provides other insurance and financial services products. Farmers Insurance has more than 48,000 exclusive and independent agents and approximately 21,000 employees.
This meet will be hosted via Zoom and is scheduled for Tuesday 8/25 with a starting time of 7pm PST.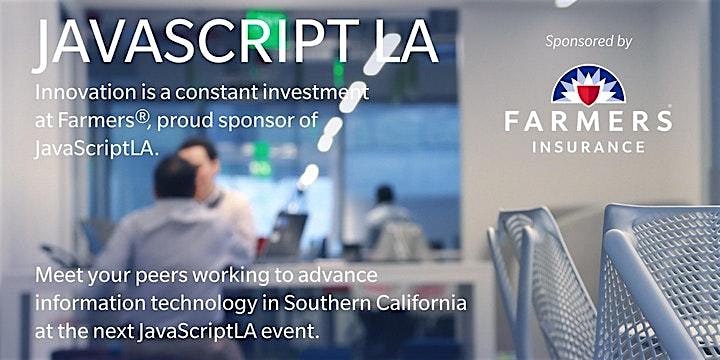 Stuck at Home?
MASTER ES6 WITH US.
Learn the new industry standard of coding in Javascript.
Six hours of video content!
Improve yourself while under lockdown!