Register in advance for this meetup via Zoom: https://zoom.us/meeting/register/tJEkduyrpjMoGdMuhUng8se9sYX_lWOQQfo8
After registering, you will receive a confirmation email containing information about joining the meeting.
Building inaccessible websites excludes users and puts your employer at risk for expensive litigation. Yet so few developers understand web accessibility. Developing with accessibility in mind will increase your organization's customer base, enhance its brand, limit legal risk, and is quite simply the right thing to do.
In this talk, accessibility specialist Alicia Evans will introduce the core concepts of web accessibility from a developer's perspective. You will learn strategies to make your development more inclusive for everyone – from proper HTML structure to complex dynamic interactions like accordions. You will leave this talk with the resources you need to level up your accessibility skills for your current job and the next.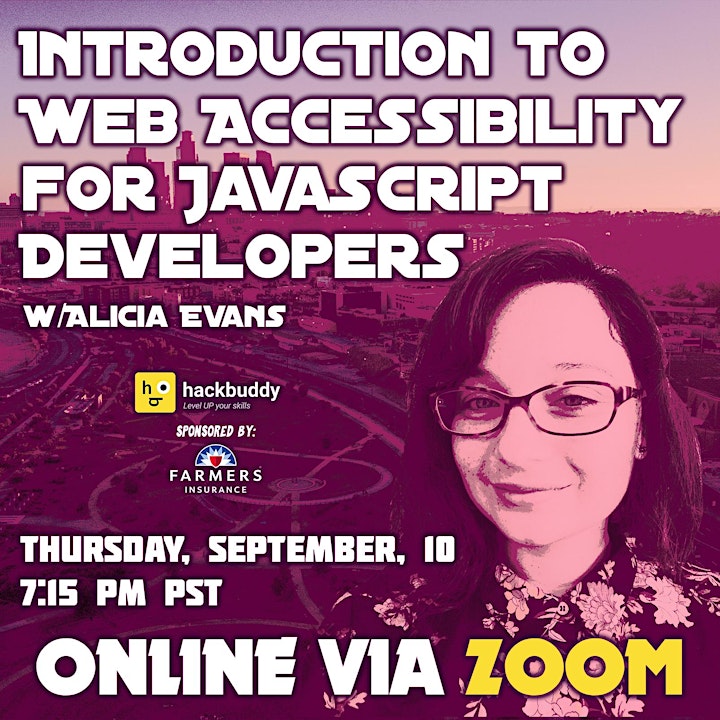 About the Presenter:
Alicia Evans has been a web accessibility specialist for the past two years. She currently works for Knowbility, which has been leading the charge for web accessibility awareness since 1999.
____________
This ONLINE event is hosted by Farmers Insurance Group, an American insurer group of automobiles, homes and small businesses and also provides other insurance and financial services products. Farmers Insurance has more than 48,000 exclusive and independent agents and approximately 21,000 employees.
This meet will be hosted via Zoom and is scheduled for Thursday, September 10 with at 7:15pm PST.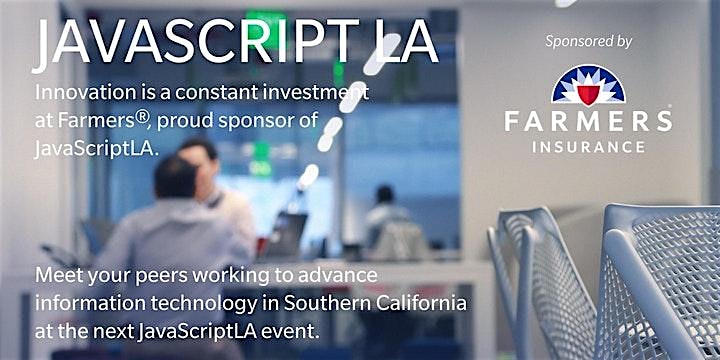 Stuck at Home?
MASTER ES6 WITH US.
Learn the new industry standard of coding in Javascript.
Six hours of video content!
Improve yourself while under lockdown!