Register in advance for this meetup via Zoom: https://zoom.us/meeting/register/tJAqceGqqz0jGNz0Y7NRf4goNqqvXh9PBczl
After registering, you will receive a confirmation email containing information about joining the meeting.
Chrome DevTools is a set of web developer tools built directly into the Google Chrome browser. They are also known as web authoring and debugging tools built right into the browser. They provide developers deeper access into their web applications and the browser.
Minko recently did a presentation on the Angular DevTools Extension for the Chrome DevTools at this year's Google I/O. In this talk, our goal is to give you a bit more context on the application of Angular DevTools, the extensions you can integrate into your DevTools and what are some of the basic things you can do in your browser as your work environment.
In this presentation, you will learn what Angular DevTools is and how to use it.
About the Presenter:
Minko Gechev is leading developer relations for Angular at Google. He has won multiple awards from Google and the President of Bulgaria for the impact his open source projects have. He currently lives in San Francisco, California, that is when he is not winning medals for Bulgaria in Karate. He has been featured in many tech and lifestyle magazines including the Forbes 30 under 30.
A long time ago Minko published the Getting Started with Angular which is one of the most comprehensive guides for beginners.
Connect with Minko:
Blog: https://blog.mgechev.com/
Twitter: https://twitter.com/mgechev
Github: https://github.com/mgechev
____________
This ONLINE event is hosted by Farmers Insurance Group, an American insurer group of automobiles, homes and small businesses and also provides other insurance and financial services products. Farmers Insurance has more than 48,000 exclusive and independent agents and approximately 21,000 employees.
Want a career at Farmers as a web developer or software engineer?
They are hiring!
Visit: https://farmers.com/careers for more info.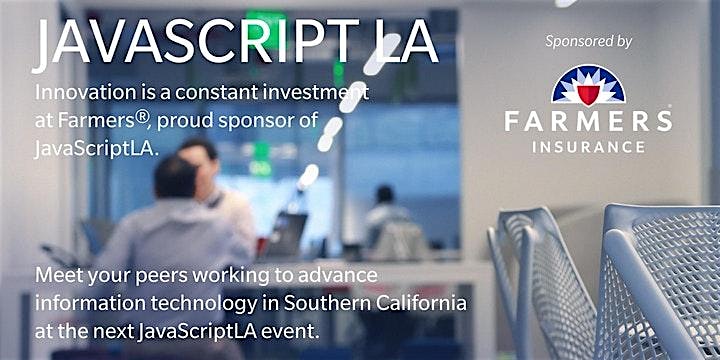 Stuck at Home?
MASTER ES6 WITH US.
Learn the new industry standard of coding in Javascript.
Six hours of video content!
Improve yourself while under lockdown!