Register in advance for this meetup via Zoom: https://us06web.zoom.us/meeting/register/tZErdOipqj8oG9DY-vrkXSSV_IPddAGRYoz6
After registering, you will receive a confirmation email containing information about joining the meeting.
Blitz is a batteries-included framework that's inspired by Ruby on Rails, is built on Next.js, and features a "Zero-API" data layer abstraction that eliminates the need for REST/GraphQL.
"Zero-API" data layer lets you import server code directly into your React components instead of having to manually add API endpoints and do client-side fetching and caching. New Blitz apps come with all the boring stuff already set up for you! Like ESLint, Prettier, Jest, user sign up, log in, and password reset. Provides helpful defaults and conventions for things like routing, file structure, and authentication while also being extremely flexible.
This Tutorial is a full walkthrough through all the fundamental parts of Blitz, including adding models to your database and reading and updating data from your frontend.
Get Started with Blitz: https://blitzjs.com/docs/get-started
Prerequisites
You need Node.js 12 or newer
Install Blitz
Run "npm install -g blitz or yarn global add blitz"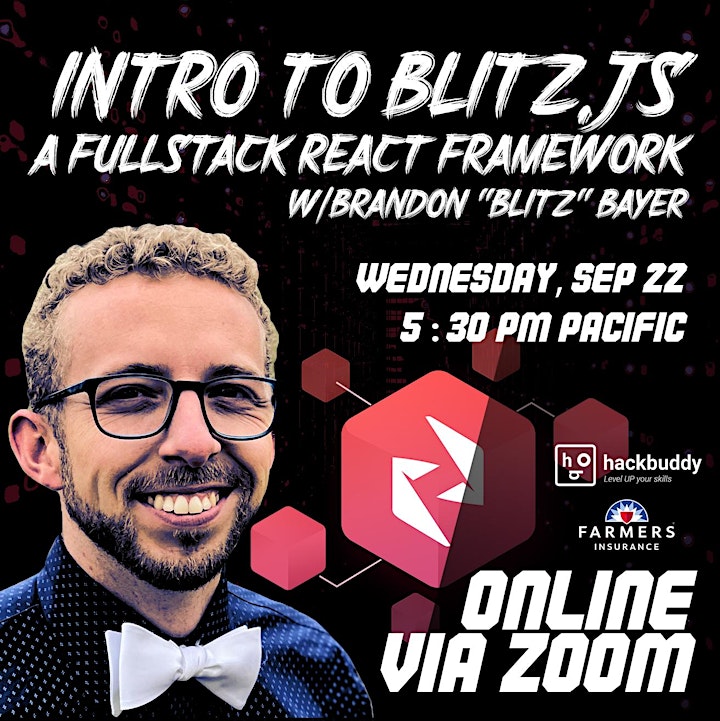 About the Presenter:
Brandon Bayer is the creator of Blitz.js and the founder of Flightcontrol. He's passionate about making fullstack development simple and fun. Outside of work he loves aviation, including flying real airplanes and RC helicopters.
Connect with Brandon:
Website: https://blitzjs.com/
Twitter: https://twitter.com/flybayer
Github: https://github.com/flybayer
_______________________________________________
This ONLINE event is hosted by Farmers Insurance Group, an American insurer group of automobiles, homes and small businesses and also provides other insurance and financial services products. Farmers Insurance has more than 48,000 exclusive and independent agents and approximately 21,000 employees.
Want a career at Farmers as a web developer or software engineer?
They are hiring!
Visit: https://farmers.com/careers for more info.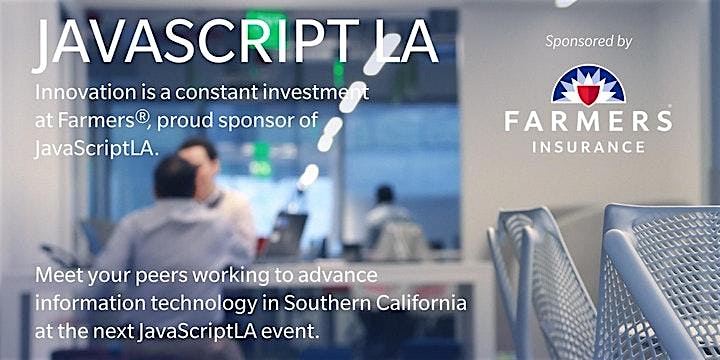 Stuck at Home?
MASTER ES6 WITH US.
Learn the new industry standard of coding in Javascript.
Six hours of video content!
Improve yourself while under lockdown!