Register in advance for this meetup via Zoom:
https://zoom.us/meeting/register/tJwvcemsqzIrE9SOayGCzINfz0-NXCZps7zT
After registering, you will receive a confirmation email containing information about joining the meeting.
Onica's Lead Software Architect, Adam Fanello, will introduce how to use hexagonal architecture to organize your code so that it is focused on what makes your code unique while being scalable, testable, and flexible. Theory will be put into practice by showing how an unorganized feature can be transformed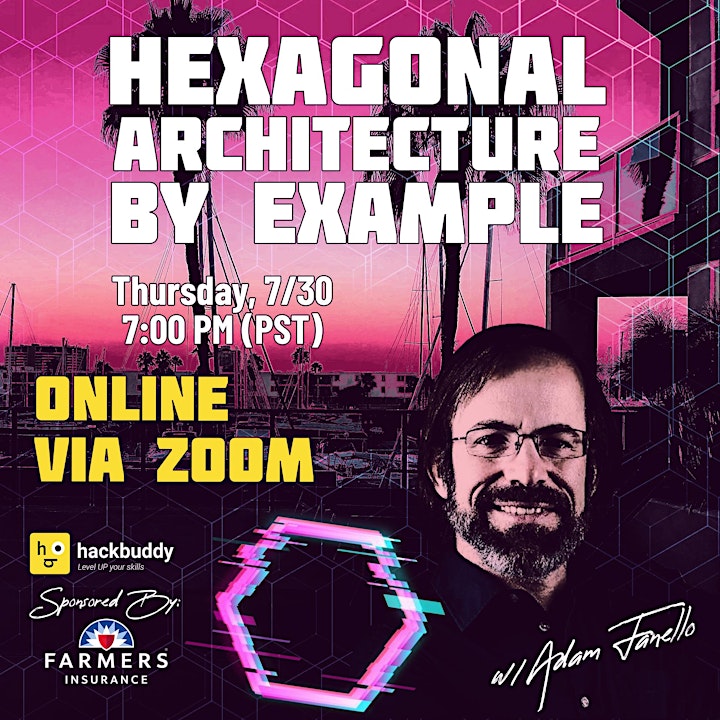 About the Presenter:
Adam Fanello is a Lead Software Architect at Onica, a Rackspace Technology Company, focused on cloud native development in AWS as well as the web app clients that use the cloud. He's been creating full stack web applications since the days of JSP.
____________
This ONLINE event is hosted by Farmers Insurance Group, an American insurer group of automobiles, homes and small businesses and also provides other insurance and financial services products. Farmers Insurance has more than 48,000 exclusive and independent agents and approximately 21,000 employees.
This meet will be hosted via Zoom and is scheduled for Thursday 07/09 at 7pm PST.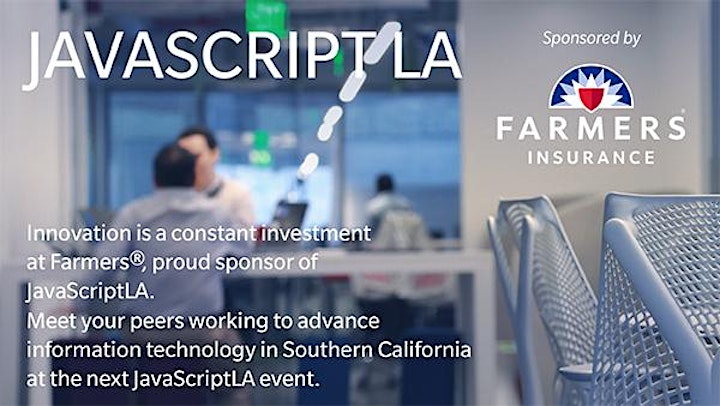 Stuck at Home?
MASTER ES6 WITH US.
Learn the new industry standard of coding in Javascript.
Six hours of video content!
Improve yourself while under lockdown!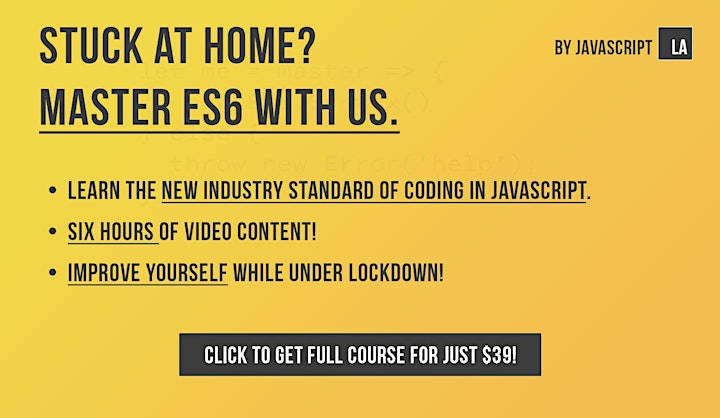 GET THE FULL COURSE FOR JUST $39! 
https://hackbuddy.teachable.com/p/roadmap-to-es6
For more details on us, visit: https://javascriptla.net, especially for links to our chat channels on Slack/Discord, and be sure to follow us on all social media including YouTube.com/JavaScriptLA!