Hi JavaScriptLA fans, we are pleased to be hosting another ElectronJS based meetup.
Do you know Javascript/CSS/HTML? Ever wanted to use those skills to build a cross-platform desktop application that can run on all three major OS (Linux/Windows/Mac)? Then let's dive into the world of ElectronJS!
In this upcoming talk, we're going to take an introductory look into building desktop applications written in Javascript with ElectronJS. We'll talk about what makes up Electron, get a view of how it runs under the hood, the pros and cons of why you might want to use it, and look at some of the common mistakes that can be made when starting out.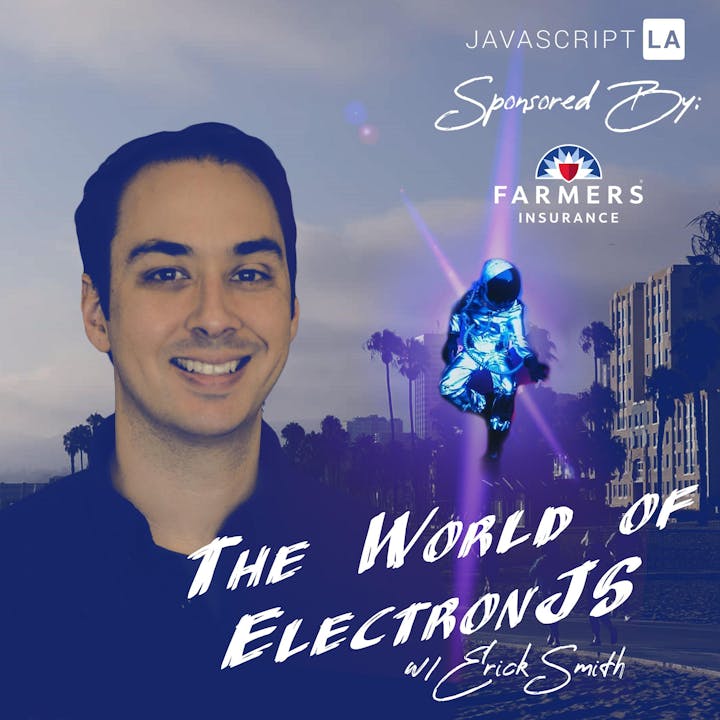 About the Presenter:
Erick Smith is a Los Angeles-based software developer. Erick began doing web development as a kid in the early days of the internet in the mid- to late '90s. An interest in emergency medicine led Erick to a career as a paramedic and flight medic for over a decade. A few years ago, he returned to professional software development and has been working at start-ups and other fast-paced companies using primarily NodeJS, React, and Electron.
Find out more about our past and upcoming meets at:https://javascriptla.net
Vijay recently wrote a book on ES6, for anyone who'd like a guide to all the new syntax. You can get it for free if you are on Kindle Unlimited, and it's $9.99 if you want to purchase it.https://amzn.to/2EJ8jvwWe also have a video course to go along with the book now available in a very SMALL & limited promotion, if you use the coupon code PREVIEW the course is $20.https://hackbuddy.teachable.com/p/roadmap-to-es6/
Our host – Farmers Insurance Group is an American insurer group of automobiles, homes and small businesses and also provides other insurance and financial services products. Farmers Insurance has more than 48,000 exclusive and independent agents and approximately 21,000 employees. Oh and between us, they are hiring!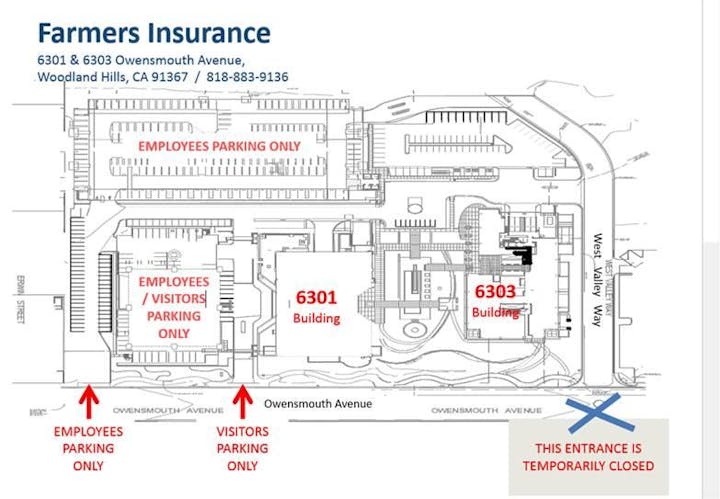 Parking & Basic Info:*Please enter through the visitor parking gate on Owensmouth (refer to map) and take a parking ticket. Farmers will validate parking for these tickets.*Enter 6303 building and wait in the lobby. We will assist you in going to the 6th floor.*Text Payal Rastogi for any questions on day of the event – 747-230-2083.
Interested in Sponsoring?Please contact us at info@javascriptla.net if you would like to be our sponsor (provide drink, food, raffle gifts) in return for promotion/speaking time. You can also reach us on Slack for faster communications (please message @vijay or @marko).
By registering for our events, you agree to be also included in our mailing list for upcoming news, events, and announcements. You may opt out at any time if you choose not to want to hear about important announcements from JavaScriptLA and/or its partners. By attending our events / participating in the discussion, raffles, Q&A: you consent to photography, audio recording, video recording and its/their release, publication, exhibition, or reproduction to be used for promotional purposes, advertising, inclusion on websites, social media, or any other purpose.