Register in advance for this meetup via Zoom:
https://us06web.zoom.us/meeting/register/tZUqdOmrrDgqEtXzafh9Irk73pnxsXRessUG
After registering, you will receive a confirmation email containing information about joining the meeting.
Tiles@Maphub allows users to query through hundreds of GB of OpenStreetMap (OSM) data and dynamically construct custom vector layers from this data. Tiles relies on a PostGIS DB tuned for fast geospatial queries on the newest generation of AWS Graviton processors. Tiles was built using AWS ECS as a container orchestrator, PostGIS as the DB, Redis as an API cache, Go for APIs, and vanilla Javascript for the frontend.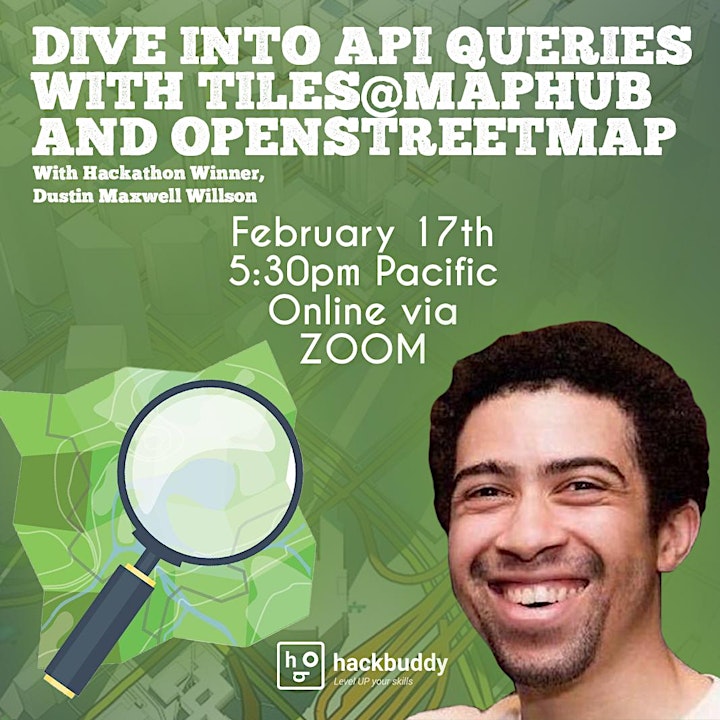 About the Presenter:
Dustin Wilson is a backend engineer at Numina, a start-up that deploys remote sensors to measure how people and objects move in streets and public spaces. Wilson also contributes content to Codecademy, where he focuses on building content for Databases and Computer Science courses (e.g. DB Design with PostgreSQL, CS103: Databases). Before Numina, Wilson was a Data Engineer at Geophy, a Dutch real-estate tech company. Dustin has a B.A in Economics from Columbia University.
Stuck at Home?
MASTER ES6 WITH US.
Learn the new industry standard of coding in Javascript.
Six hours of video content!
Improve yourself while under lockdown!