Register in advance for this meetup via Zoom: https://zoom.us/meeting/register/tJAucOyhqjMpHtIAL0Sd3t-E6ILtnEJ4-Jo0
After registering, you will receive a confirmation email containing information about joining the meeting.
For this virtual meet, we'll take a deep-dive into the world of static sites with Tinder Software Evangelist Kyle Boss.
We will explore how Tinder has been using these SSGs in conjunction with content management systems (CMS). He will cover the benefits gained from an SSG + CMS site, as well as the unforeseen downfalls. To get the most out of this talk, knowledge of React might be helpful, but definitely not necessary.
Bring your ideas, future projects, and questions and let's have some fun!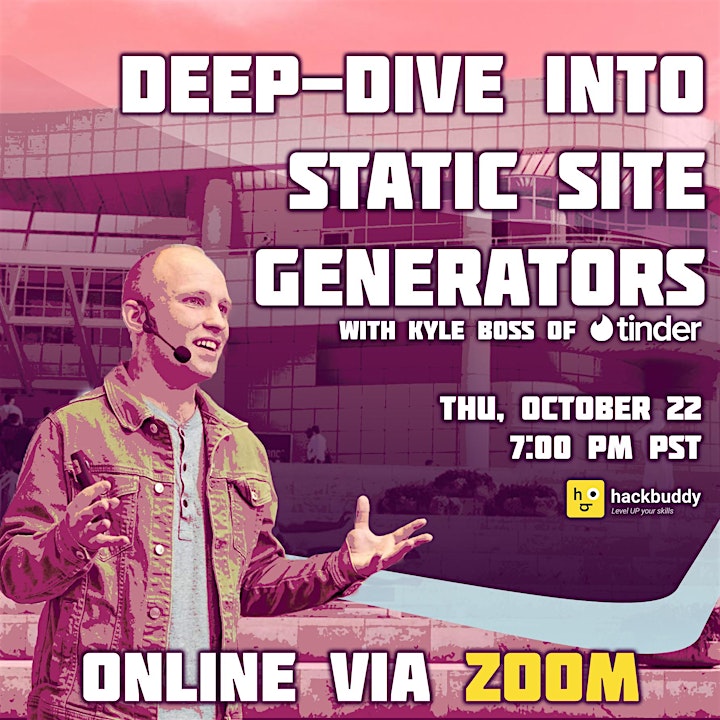 About the Presenter:
Kyle Boss is a web developer at Tinder in sunny Los Angeles, California. Lately, he's taken a deep-dive into the world of static sites and has made a foray into static site generators (SSGs) such as GatsbyJS.
LinkedIn: https://www.linkedin.com/in/kyleboss/
____________
This ONLINE event is hosted by Farmers Insurance Group, an American insurer group of automobiles, homes and small businesses and also provides other insurance and financial services products. Farmers Insurance has more than 48,000 exclusive and independent agents and approximately 21,000 employees.
This meet will be hosted via Zoom and is scheduled for Thursday, October 22nd starting at 7pm PST.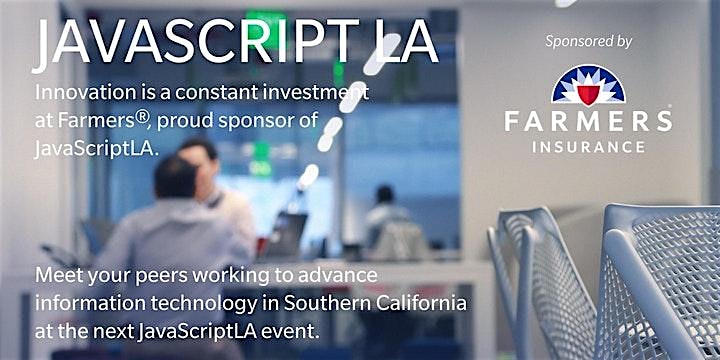 Stuck at Home?
MASTER ES6 WITH US.
Learn the new industry standard of coding in Javascript.
Six hours of video content!
Improve yourself while under lockdown!