RSVP NOW FOR AN INVITE TO THIS MEETUP VIA ZOOM
After registering, you will receive a confirmation email containing information about joining the meeting.
In this meetup, Glauber will walk us through the process of implementing Remix's blog tutorial using ChiselStrike, instead of the combination of Prisma+SQLite. He'll show us how using ChiselStrike, deployments are easy. It's as if the Indie and Blues stack came together in one!
For those of you who want to see the end result already, you can checkout ChiselStrike's example repository.
The git history for that repository shows two important commits: The first initializes the remix project, and should get you to the same end result as if you were following the preparation steps in the Remix official tutorial. The second adds ChiselStrike's code, and is what we will be discussing here. – We will cover all that during this session.
RSVP NOW FOR AN INVITE TO THIS MEETUP VIA ZOOM
About the Presenter
Glauber Costa is a veteran of infrastructure software. With a 10-year career of coding for the Linux Kernel and other high performance systems like ScyllaDB. He's now the founder of ChiselStrike, aiming to bring rich backends to the masses.
What is ChiselStrike?
ChiselStrike provides everything you need to handle your backend, from the data layer to the business logic, wrapped in powerful abstractions that let you just code and not worry about handling databases schemas, migrations, and operations again.
It allows you to declaratively specify compliance policies around who can access the data and under which circumstances.
Your ChiselStrike files can go into their own repo, or even better, into a subdirectory of your existing frontend repo. You can code your presentation and data layer together, and turn any frontend framework into a full-stack (including the database layer!) framework in no time.
We strongly encourage you to join their DISCORD Channel and learn how to handle your backend, from the data layer displayed on the frontend. https://discord.com/invite/GHNN9CNAZe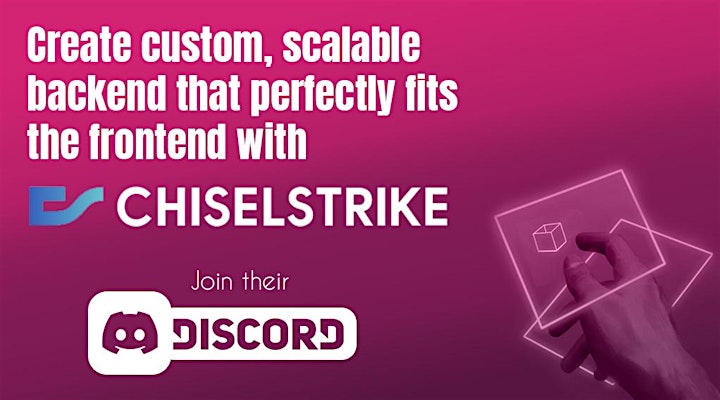 What is Remix?
Remix is a full stack web framework that lets you focus on the user interface and work back through web fundamentals to deliver a fast, slick, and resilient user experience that deploys to any Node.js server and even non-Node.js environments at the edge like Cloudflare Workers.