Register in advance for this meetup via Zoom: https://zoom.us/meeting/register/tJ0rcOmsqjwpH9KS2T6MPDVB0kWQeEs_nufn
After registering, you will receive a confirmation email containing information about joining the meeting.
We will be showcasing Otto, a React-based machine learning assistant, and delving into our experience competing in Facebook's 2020 AI Hackathon—how we stood out, where we could've improved, and lessons learned.
Otto is an intelligent chat application, designed to help aspiring machine learning engineers go from idea to implementation with minimal domain knowledge. Our project features easy model selection, insightful visualizations, and an intuitive natural language experience guiding you every step of the way.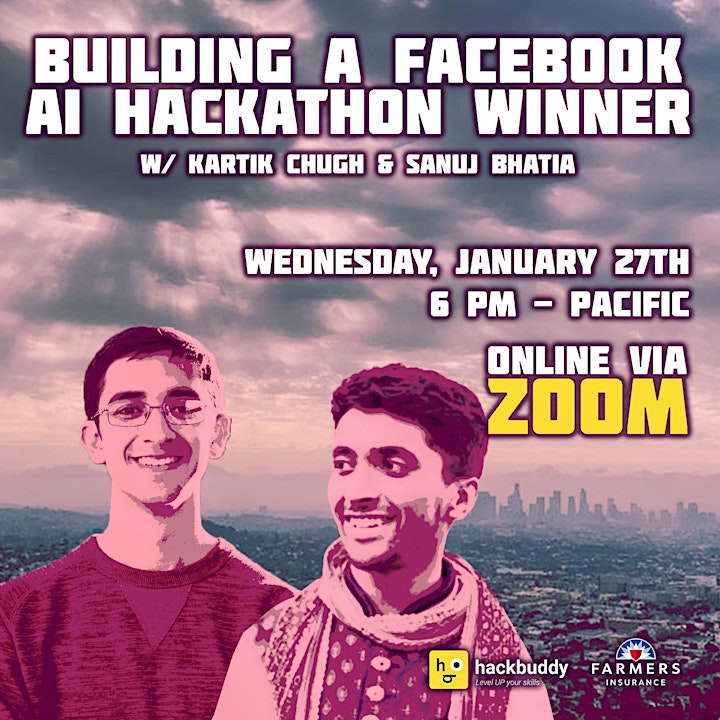 About the Presenter:
Kartik is a second-year student at the University of Virginia double majoring in computer science and economics. He has been recognized as a top computer science student through the Amazon Future Engineer Scholarship program, and published an award-winning paper on interactive AI. In his spare time, Kartik loves to read and develop games with friends!
Sanuj is a Bay Area software engineer who has worked on machine learning tools with applications ranging from counterfeit drug detection for Pfizer and copyright management for Facebook. He loves designing top-tier UIs and building interactive React applications. For fun, Sanuj explores music and hones his guitar skills.
____________
This ONLINE event is hosted by Farmers Insurance Group, an American insurer group of automobiles, homes and small businesses and also provides other insurance and financial services products. Farmers Insurance has more than 48,000 exclusive and independent agents and approximately 21,000 employees.
Want a career at Farmers as a web developer or software engineer?
They are hiring!
Visit: https://farmers.com/careers for more info.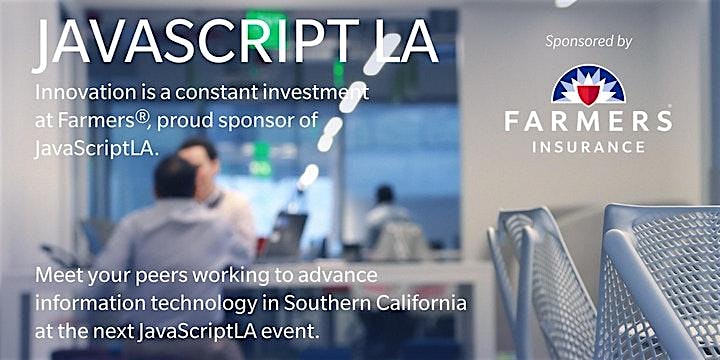 Stuck at Home?
MASTER ES6 WITH US.
Learn the new industry standard of coding in Javascript.
Six hours of video content!
Improve yourself while under lockdown!