Register in advance for this meetup via Zoom: https://zoom.us/meeting/register/tJIufuGtrToiEtAah_QchEifJIgI9uxU5MEt
After registering, you will receive a confirmation email containing information about joining the meeting.
HTTP and JSON have been and still are widely used in micro-service-based architectures as one of the most efficient means of communication, but is it really true?
Currently, with our scalability and speed demand, the ReST model is lagging behind! Let's get to know the technology that will make the ReST completely obsolete, welcome to the era of gRPC. In this talk we'll build a complete gRPC API with a server and a client to demonstrate how this can be a powerful tool.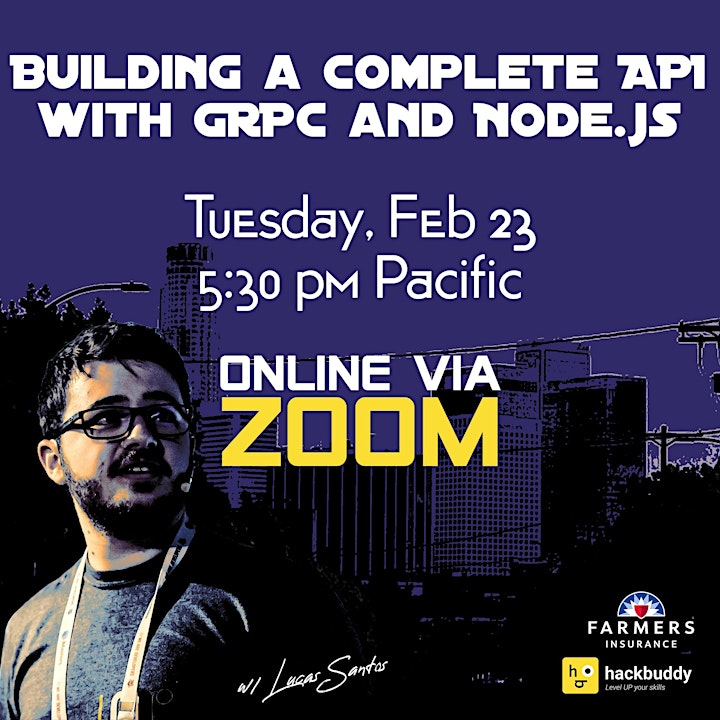 About the Presenter:
Lucas Santos works as Cloud Advocate at Microsoft. Technology lover and, since 2011, works with highly available and scalable applications. Loves to teach and learn, writer of "Kubernetes: Everything you need to know about container orchestration". Granted the title of Google Developer Expert who has been talking about technology for over 5 years both nationally and internationally. Member & Contributor to the Node.js Foundation, CNCF and TypeScript. Also is one of the core members of several awesome communities such as NodeBR, JSSP, VueJs SP, Typescript BR, NodeSchool SP and ABCDev. Photographer in free time loves music and games!
– Connect with Lucas via
GitHub: https://github.com/khaosdoctor
Twitter: https://twitter.com/_staticvoid
Website: https://lsantos.dev
Blog: https://blog.lsantos.dev
____________
This ONLINE event is hosted by Farmers Insurance Group, an American insurer group of automobiles, homes and small businesses and also provides other insurance and financial services products. Farmers Insurance has more than 48,000 exclusive and independent agents and approximately 21,000 employees.
Want a career at Farmers as a web developer or software engineer?
They are hiring!
Visit: https://farmers.com/careers for more info.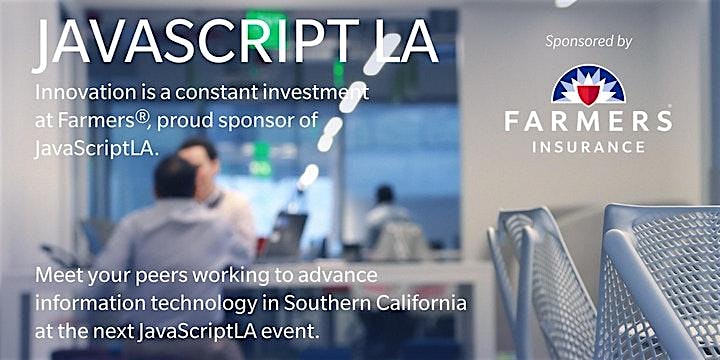 Stuck at Home?
MASTER ES6 WITH US.
Learn the new industry standard of coding in Javascript.
Six hours of video content!
Improve yourself while under lockdown!