Register in advance for this meetup via Zoom: https://us06web.zoom.us/meeting/register/tZAuce6vqDIrG9HC6rSo5HHPsqgY7QBRanY6
After registering, you will receive a confirmation email containing information about joining the meeting.
Are you curious about mobile development, but don't know where to start? Well look no further! This talk will walk you through the basics of Flutter, a great tool for building beautiful mobile applications. We'll begin by discussing the different approaches to mobile development and why Flutter is a great option. Then we'll go into the fundamentals of Flutter and its language, Dart. We'll look at the basic building blocks of a Flutter app: widgets! We'll see how they can be used to build complex UIs and manage application state. As we go through these concepts, we'll boost our understanding by building a basic Flutter application!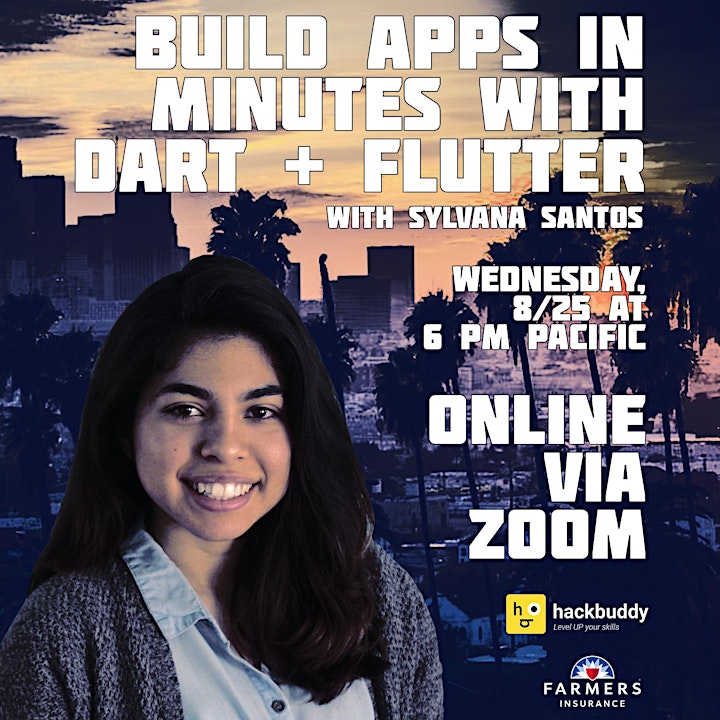 About the Presenter:
After a few years of working as science teacher, Sylvana transitioned into web development in an effort to provide a quality education to all students. After attending a coding bootcamp, she began the apprenticeship at Codecademy and is now a full time software engineer at the company. As a member of the Engagement team, she builds features that motivate users to reach their learning goals.
Connect with Sylvana:
LinkedIn: https://www.linkedin.com/in/sylvanaelizabethsantos
____________
This ONLINE event is hosted by Farmers Insurance Group, an American insurer group of automobiles, homes and small businesses and also provides other insurance and financial services products. Farmers Insurance has more than 48,000 exclusive and independent agents and approximately 21,000 employees.
Want a career at Farmers as a web developer or software engineer?
They are hiring!
Visit: https://farmers.com/careers for more info.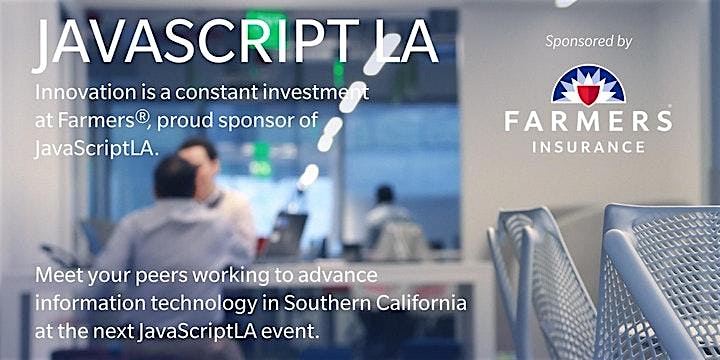 Stuck at Home?
MASTER ES6 WITH US.
Learn the new industry standard of coding in Javascript.
Six hours of video content!
Improve yourself while under lockdown!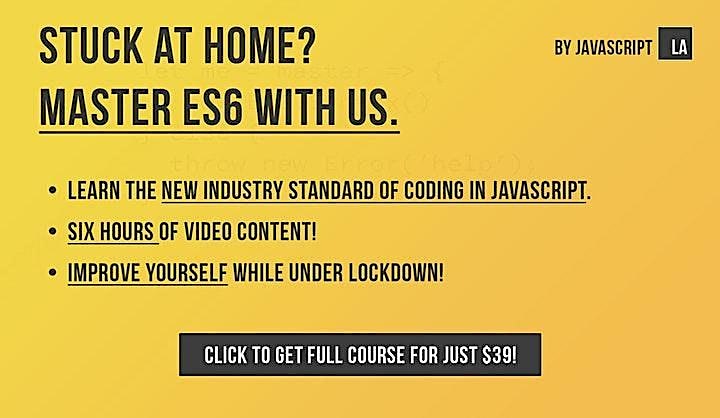 GET THE FULL COURSE FOR JUST $39!
https://www.udemy.com/course/guide-to-es6-syntax-in-javascript/