Register in advance for this meetup via Zoom:
https://us06web.zoom.us/meeting/register/tZwvde2orj4uE92a-MJ_6oVE87QOPaASISVD
After registering, you will receive a confirmation email containing information about joining the meeting.
In this conversation with Chris Ferdinandi, we'll talk about his journey of becoming a developer with ADHD. We find his routines and methods truly inspiring and applicable to anyone that is looking for new workflows to better streamline their operation.
We'll talk about his courses, ebooks, and online workshops. We'll also touch briefly on topics from the latest issues of the developer tips newsletter, which is read by thousands of developers each weekday.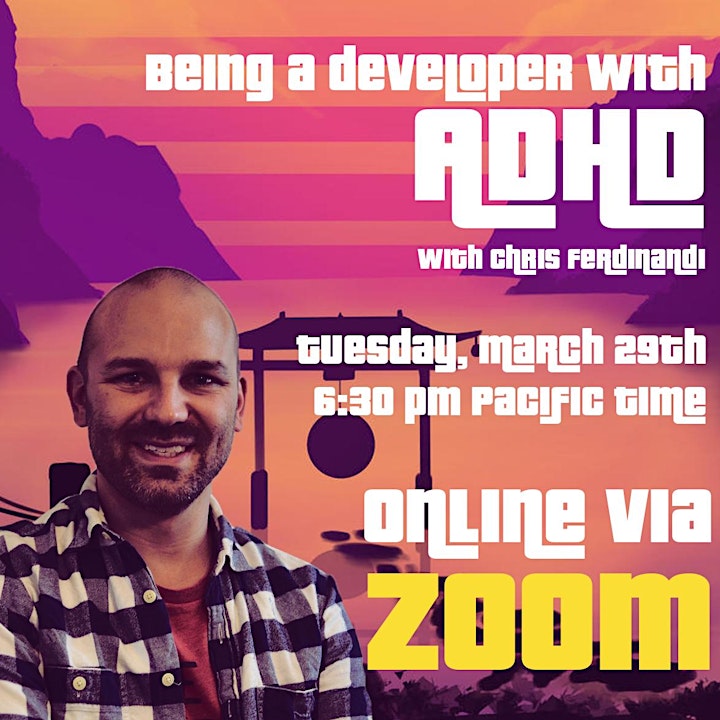 About the Presenter:
Chris Ferdinandi helps people learn vanilla JavaScript, and believes there's a simpler, more resilient way to make things for the web.
He's taught developers at organizations like Salesforce and the Boston Globe, and his JavaScript libraries have been used by Apple and Harvard Business School.
His ideas on building a simpler, faster world-wide web were featured in Net Magazine. Chris Coyier, the founder of CSS-Tricks and CodePen, has described his writing as "infinitely quote-worthy."
Chris loves pirates, puppies, and Pixar movies, and lives near horse farms in rural Massachusetts.
Stuck at Home?
MASTER ES6 WITH US.
Learn the new industry standard of coding in Javascript.
Six hours of video content!
Improve yourself while under lockdown!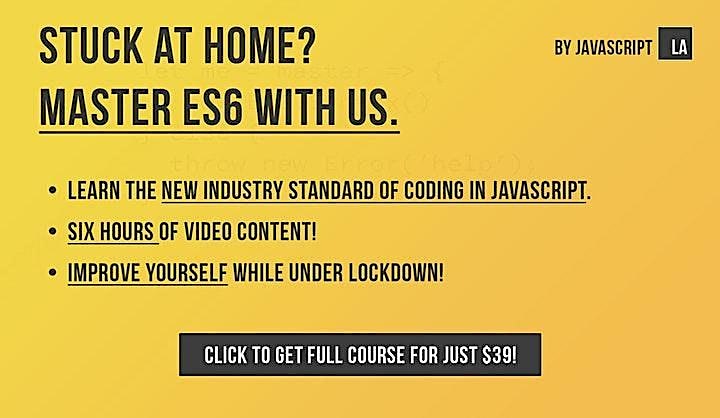 GET THE FULL COURSE FOR JUST $39!
https://www.udemy.com/course/guide-to-es6-syntax-in-javascript/