Register in advance for this meetup via Zoom: https://zoom.us/meeting/register/tJ0ude2upzwqH9wW9BBub5AMe5vz7e-C7dxT
After registering, you will receive a confirmation email containing information about joining the meeting.
Blazor is a feature of ASP.NET for building interactive web UIs using C# instead of JavaScript. It's real .NET running in the browser on WebAssembly.
In this virtual meet, we'll learn how to create a Video Portal using Blazor and Microsoft Azure Media Services Video Indexer with as little JS as possible. Through that, you'll learn how to build your first Blazor WebAssembly app in .Net.
Why Blazor?
You will be able to write C# everywhere. JavaScript is quite popular nowadays but let's face it, if you work a lot with C# it's a context switch to suddenly learn a new language, new paradigm and so on. You also have the whole reuse argument. Wouldn't it be great if you could reuse a lot of your logic and models and use them on both frontend and backend?
Tune in and expand your knowledge!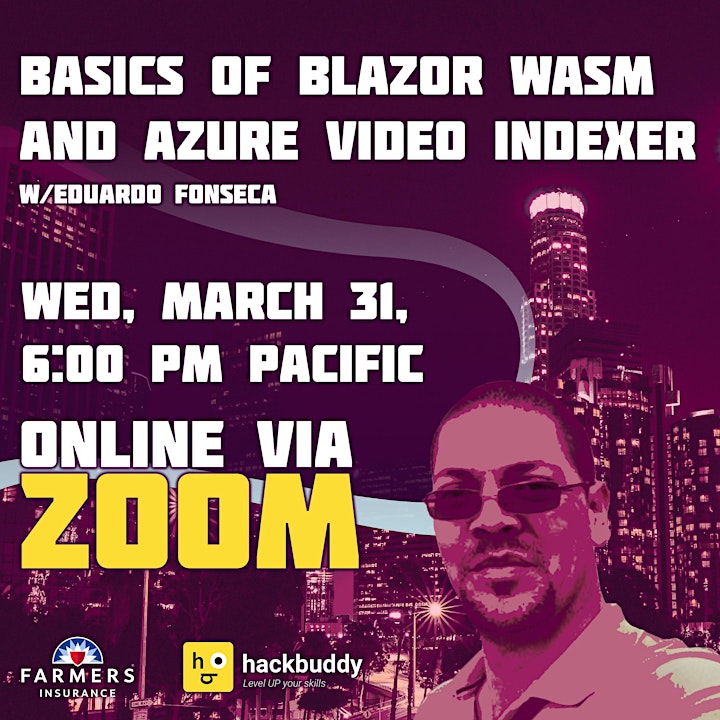 About the Presenter:
Eduardo Fonseca is a Senior Software Engineer & Cloud Architect with more than 15 years of experience in the field.
Eduardo has vast experience in technologies such as .NET, Azure Cognitive Service, Power BI, Unity3d. He is a constant learner and is always doing Research and Development and creating prototypes with edge technologies.
Eduardo has a small company specialized in Custom Software Development with .NET and Azure. He has also worked teaching Video Game Development in multiple Universities in Costa Rica.
Connect with Eduardo:
Youtube Channel: https://youtube.com/c/pticostaricags
Twitter: http://twitter.com/efonsecabcr
Github: https://github.com/efonsecab
____________
This ONLINE event is hosted by Farmers Insurance Group, an American insurer group of automobiles, homes and small businesses and also provides other insurance and financial services products. Farmers Insurance has more than 48,000 exclusive and independent agents and approximately 21,000 employees.
Want a career at Farmers as a web developer or software engineer?
They are hiring!
Visit: https://farmers.com/careers for more info.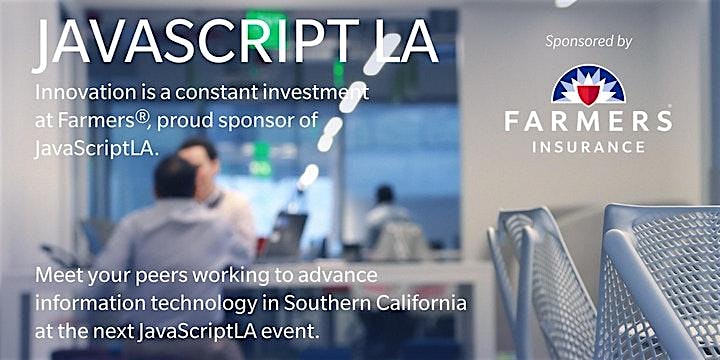 Stuck at Home?
MASTER ES6 WITH US.
Learn the new industry standard of coding in Javascript.
Six hours of video content!
Improve yourself while under lockdown!