Register in advance for this meetup via Zoom:
https://zoom.us/meeting/register/tJYqd-6grDIqE9S-uK5vRcPUcfmp3qdk_N2k
After registering, you will receive a confirmation email containing information about joining the meeting.
Hi JavaScriptLA fans, it is our pleasure to announce this meetup. The Angular framework is feature rich and makes development fun and productive. One of the things that makes Angular so productive is the power of the super charged CLI (command line interface).
In this beginner friendly session let's take a look at how the CLI changes your developer experience.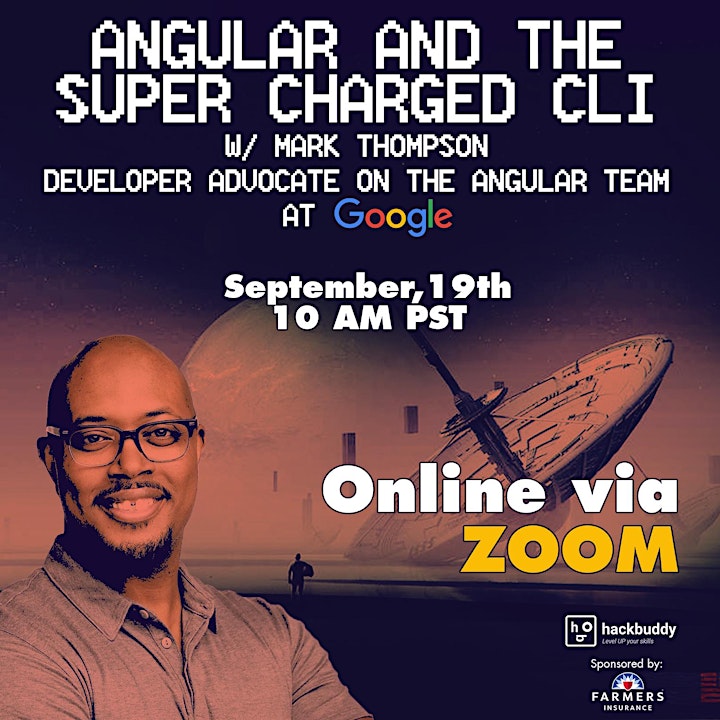 About the Presenter:
Mark loves to teach and code.
His love for both of these disciplines has led to becoming an award winning university instructor and software engineer. He comes with a passion for creating meaningful learning experiences. With over a decade of developing solutions across the tech stack, Mark likes to use that experience to break down fear of technology and make challenging technical topics more accessible. Lately, Mark has been spending time creating a disruptive fitness community by building Totally Strong, Inc. and working as a Developer Advocate at Google.
https://twitter.com/marktechson
____________
This ONLINE event is hosted by Farmers Insurance Group, an American insurer group of automobiles, homes and small businesses and also provides other insurance and financial services products. Farmers Insurance has more than 48,000 exclusive and independent agents and approximately 21,000 employees.
This meet will be hosted via Zoom and is scheduled for Saturday, September 19 with a starting time at 10 am PST.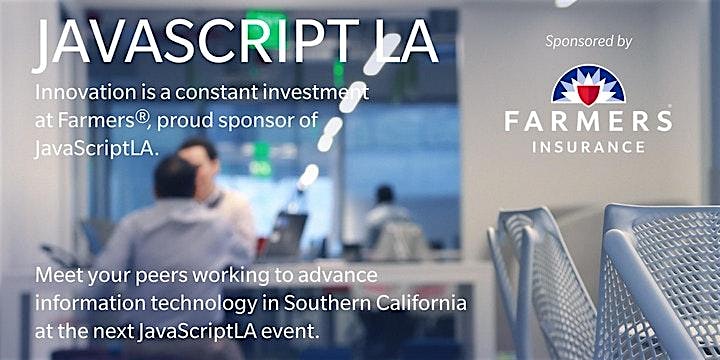 Stuck at Home?
MASTER ES6 WITH US.
Learn the new industry standard of coding in Javascript.
Six hours of video content!
Improve yourself while under lockdown!