Register in advance for this meetup via Zoom: https://zoom.us/meeting/register/tJMsc–opzIuH9SgYEuXvBRKRJh5g5Ad2kpW
After registering, you will receive a confirmation email containing information about joining the meeting.
NFTs have come a long way from CryptoKitties and people are paying millions to own a part of the new internet. Whether art, music, digital land, or tradable planets — NFTs are becoming the zeitgeist of 2021.
During this virtual meet, Ben from CryptoMondays will go over the basic differences between the most popular cryptocurrencies and will go a bit more in depth on the current trends on the ETH platform and how can you as a developer get involved.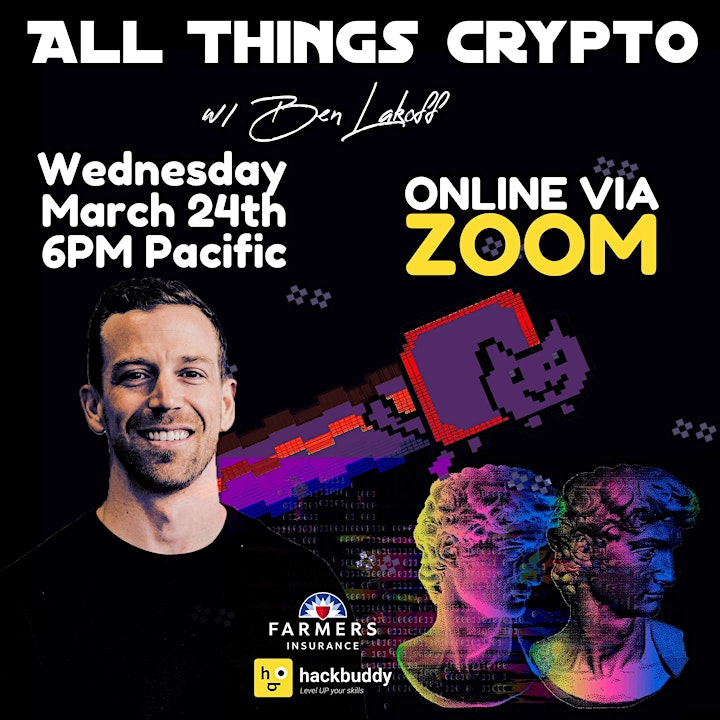 About the Presenter:
Ben Lakoff is an avid learner, investor, and traveler. Ben is constantly in the pursuit of balance and wisdom. He is an American Entrepreneur and Investor and have developed a strong global finance experience from nearly a decade of international assignments across 4 continents.
Ben is the co-founder of Charged Particles, a protocol that allows users to deposit ERC-20 tokens (ANY tokens) into an NFT. Ben is also the co-host for the CryptoMondays Meetup group in LA
Ben's company, Charged Particles is currently hiring. See their open positions: https://docs.charged.fi/other/hiring
– Connect with Ben via
Instagram: https://www.instagram.com/benlakoff/
Twitter: https://twitter.com/benlakoff
Website: https://www.benlakoff.com/
Podcast: https://altassetallocation.com/
____________
This ONLINE event is hosted by Farmers Insurance Group, an American insurer group of automobiles, homes and small businesses and also provides other insurance and financial services products. Farmers Insurance has more than 48,000 exclusive and independent agents and approximately 21,000 employees.
Want a career at Farmers as a web developer or software engineer?
They are hiring!
Visit: https://farmers.com/careers for more info.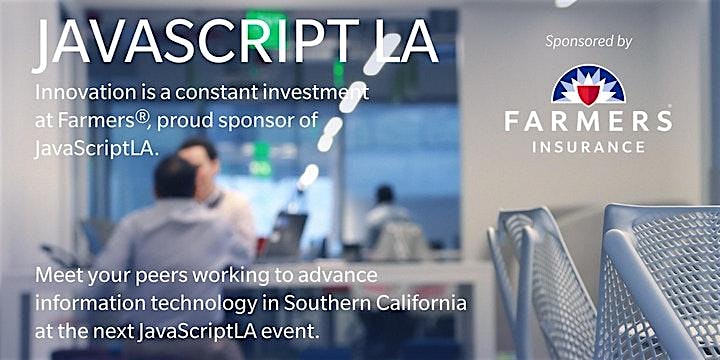 Stuck at Home?
MASTER ES6 WITH US.
Learn the new industry standard of coding in Javascript.
Six hours of video content!
Improve yourself while under lockdown!